Susan Brown, LCSW
I use a variety of treatment models working with children, preteen, adolescents and adults. The core direction of my work is through connection and compassion, focusing on individualizing interventions and developing strategies for effective communication, achieving life balance and self-acceptance. A blend of Dialectical Behavioral Therapy, Cognitive Behavioral Therapy, Mindfulness and others can be combined to help the client apply personalized strategies toward their own mental wellness. A new recent focus in my work is Trauma-Focused Cognitive Behavioral Therapy.
Among her many years of experience she has worked with teens at risk for suicide, teens coping with anxiety and/or depression, domestic violence survivors, individuals suffering from grief and loss, also with 5 years of teaching parenting classes.
Jordyn Dooley, MA Registered Interim LPC
My goal as an art therapist is to promote individuals growths into more inclusive, independent, and empowered members of their communities. As an art therapist I strive to do this by exploring innovative techniques alongside of the clients with whom I work as well as my fellow clinicians to facilitate dynamic opportunities for clients to reach their personal goals for treatment. Through collaborative efforts, I work to facilitate opportunities for clients to increase their abilities to be more independent, process their experiences, and identify coping tools by providing them with a way to effectively communicate their needs and experiences.
The experiences that I have had during my time as a master's student and intern have solidified my commitment to facilitating opportunities for clients to develop into inclusive, empowered members of the community through creative methods that incorporate and utilize Mindfulness, Cognitive Behavioral, and Person-Centered Aspects. My experiences have allowed me the opportunities to develop therapeutic treatment plans tailored to working with diverse populations. Included in these populations are individuals with varying degrees of mental and physical disabilities, children and adolescents, and trauma victims.
Rosemary Kells, MA LPC
My therapeutic orientation is eclectic, incorporating a person-centered, psycho-dynamic approach. This includes problem-solving, goal-setting and improving communication skills.We explore patterns of thoughts and feelings derived from your family of origin and how these impact your current life relationships. I view my role as collaborative to achieve a greater awareness of you, to develop more effective coping patterns and to reduce undesirable or troubling emotions and interpersonal conflicts.
My undergraduate degree is from the University of Utah. My masters degree in Applied Behavioral Science is from Bastyr University, in Seattle, WA. I have done postgraduate work at the University of Washington through a series of workshops and courses. I have gained invaluable experience from my own therapy at Virginia Mason Medical Center Behavioral Health Services, Seattle, WA.
My areas of expertise are in women's issues, relationship issues, divorce & separation, anxiety & depression, career issues, mid-life transitions, family of origin issues, and group therapy.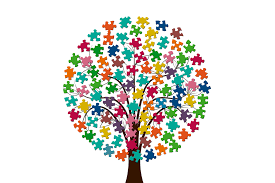 Kimberly Failes, LCPC QSUDP
I have been a licensed clinician since 1994. I am dually licensed in both Wyoming and Idaho, for two disciplines; mental health and substance abuse. I am also a credentialed clinical supervisor in both disciplines. My therapeutic orientation is eclectic primarily, using where the client is at now and meeting them there to then focus on strength building and systemic studies. My approach to each client is assisting the client in building a positive foundation and then expanding up. I believe I was born to be in this position and approach each client, each session as a compliment for someone choosing me to walk this part of their journey with them. The minute it stops being a compliment to me, I will retire. "Someday I want to be judged for the content of my character" – Martin Luther King.
Alyson Witmer, BA – Masters Student
I use a multidimensional approach to counseling that promotes the well-being of every individual. I use a cognitive-behavioral approach that incorporates solution-focused, developmental, Gottman couple therapy, and mindfulness techniques. The counseling process includes setting goals, assessment, and treatment planning.
I received my undergraduate degree in Psychology from Middlebury College and I am completing my Master's in Marriage, Couple, and Family Therapy at Walden University. My practice includes parenting issues, addiction in families, divorce, step-families, and life transitions.

Specializing in Marriage and Family Counseling (Pro Bono)
Kim Loseke, BA
Specializing in Community Based Rehabilitation Services (CBRS) and Case Management
Lynn Opdycke, LCSW
Available upon special request. Expertise in counseling trauma victims, Post Traumatic Stress Disorder (PTSD), Anxiety, Adoption Specific Therapy